Sunday Afternoon Activities
During the spring and fall seasons we have activities for babies through adults. We hope you'll jump in this Sunday!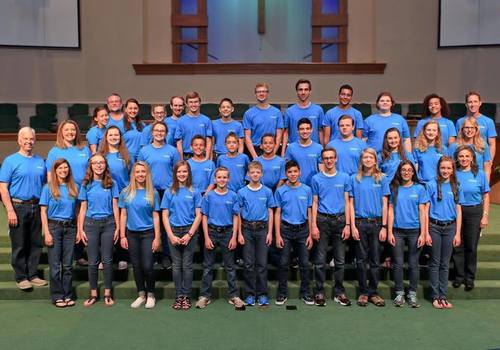 Meets in the Choir Room at 4:30pm
If you are a student in 6th-12th grade, come sing and worship with us on Sunday afternoons. In addition to joining the adult choir on some Sunday mornings, we serve different communities for a week over the summer during Mission Tour.
Meets in room 201 at 4:30pm
Children in grades 1-5 are encouraged to praise and worship the Lord in choir. Join us for lots of fun and singing! The children work hard all year long for two special musicals they perform during the Easter and Christmas seasons.
Meets in room 123 at 4:30pm
Joy Moreau leads a group of moms to pray for kids, students, and schools. We would love for you to join in with them this week.
Adults can join in a spring or fall topical study on Sunday afternoons. For more details about current options
click here
.
Practice is at 3:15pm in room 304
We participate in worship services and bell festivals throughout the year,.
5:30-6:00pm in the Fellowship Hall
Join Becky Kumar for Bible Drill practice. Kids and students learn memory verses and practice finding Scripture passages.
Fellowship Events and Church Conferences
Occassionally we will have church-wide fellowship events where we get together for a meal and activity. Also we have church conferences each quarter. These are church meetings to discuss ministry teams and other church business. For details about an upcoming event
click here
.
Questions about Sunday afternoon activities?