Students. Together. Unleashed.
This season has been a challenging one for student ministry given all the circumstances. However, we believe that our need for Jesus has not changed even though our world has! We are committed to growing in our love for Christ and for each other during this season, using every tool at our disposal for maintaining gospel friendships and deepening our understanding of God's word!
Join us... let's see what Jesus can do!
Weekly Student Activities
Student Connect Groups will begin again on October 18 at 9:15 am on Sundays! Join us as we meet together to study the Bible and spend time in fellowship!
Student Worship is currently happening over Zoom at 7:00 on Wednesdays. In these meetings we spend some time playing a game together, and then studying the Bible! Once a month we are also meeting in person for a time of fellowship.
To receive info for the Zoom meetings, please submit a request below on the "Have a question about the Student Ministry?" section!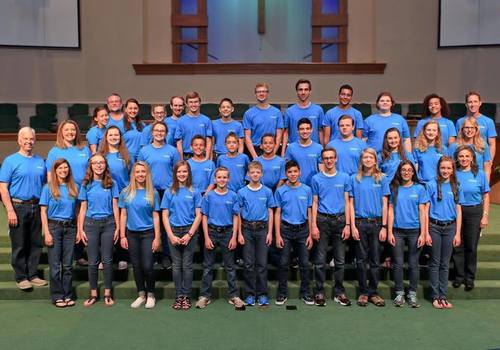 The Student Choir meets on Sundays at 4:30pm. The choir has a great time learning music in a way that helps them grow in their walk with Christ. They enjoy serving and performing their music during the Christmas Musical and the summer Mission Tour!
Whether we are going hiking & camping, attending a conference, serving in some capacity, or one of the other many events throughout the year... we love doing things together that are going to push us to grow in our walks with Christ! Sign up for the newsletter below to stay up-to-date on the next event!
Have a question about the Student Ministry?
Follow the Student Ministry!