Students. Together. Unleashed.
Jesus is so awesome.

We believe that He is able to captivate the hearts and minds of STUDENTS who have many other things aiming for their attention. We believe that He is able to hold TOGETHER a group of students that come from diverse places and lifestyles. We believe that He is able to work through students UNLEASHED to make His name famous to the ends of the earth (including their own world).

Join us... let's see what Jesus can do!
Weekly Student Activities
Students have their own Connect Groups that meet on Sunday morning at 9:15am in the Student Center at University Hills. We start with some relaxed time to hang out and catch up with each other. Then we move into these three groups: Middle School, High School Girls, and High School Guys. In these smaller groups, the students enter into a discussion on the Bible that is led by adults.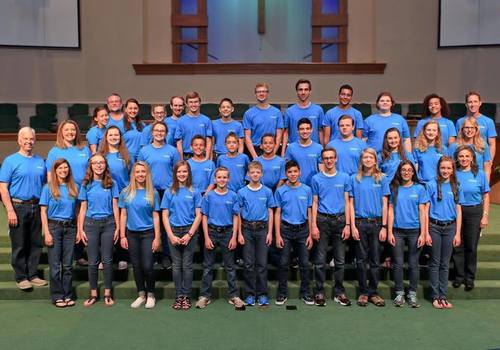 The Student Choir meets on Sundays at 4:30pm in the Choir Room. The choir has a great time learning music in a way that helps them grow in their walk with Christ. They enjoy serving and performing their music during the Christmas Musical and the summer Mission Tour!
We meet in the Student Center at 6:15pm on Wednesday nights for a time of student led worship we call "Ignite". There is relaxed time at the beginning. We then transition into an organized fun activity. Then we are led in worship by our student band. We then move into a teaching time on various topics using various teaching formats.
Whether we are going hiking & camping, attending a conference, serving in some capacity, or one of the other many events throughout the year... we love doing things together that are going to push us to grow in our walks with Christ! Sign up for the newsletter below to stay up-to-date on the next event!
Have a question about the Student Ministry?
Follow the Student Ministry!